Do You Love Confetti
Neil Bennett
At Neil Bennett Photography we love confetti. Who doesn't love seeing people smiling throwing bright and colourful confetti over the Bride and Groom, and for us to capture that moment, the facial expressions from the Bride and Groom and loads of confetti.
There are many different kinds of confetti nowadays, but at Neil Bennett Photography, we like bio degradable. It keeps everyone happy and we are doing our bit towards saving the planet.
We have been chatting to one of the best confetti companies in the UK Shropshire Petals. They are an award winning company, they have won The UK Wedding Awards, The British Wedding Awards and British Farming Awards to just name a few. The customer service is first class and their knowledge is over whelming. They grow their own petals on the farm from Delphinium to Wildflower. By doing this, they can hand pick the flowers and create a haven for wildlife too. If you are not sure exactly what you want, you can always order a sample before you buy.
I didn't know when I was planning our own wedding that there was so much to know about confetti. Do we want it loose, in a cone, box or bag, and would you like confetti canons (canons they sound awesome) so we brought four medium canons. Next, what colours do we want, well there are loads of colours to choose from. It was really nice that we could mix and match the petals to fit in with the colour scheme for our wedding. Next question, how many people were coming, strange question I thought, but the guidelines for this is one litre of confetti to ten guest if they are small petals, and one litre for five guests with large petals. We went with little petals in the canons (photo below taken by Gareth Newstead Photography) As you can see there was loads of confetti and it made a lovely photo. With the help of Shropshire Petals we got exactly what we wanted and the picture came out perfect.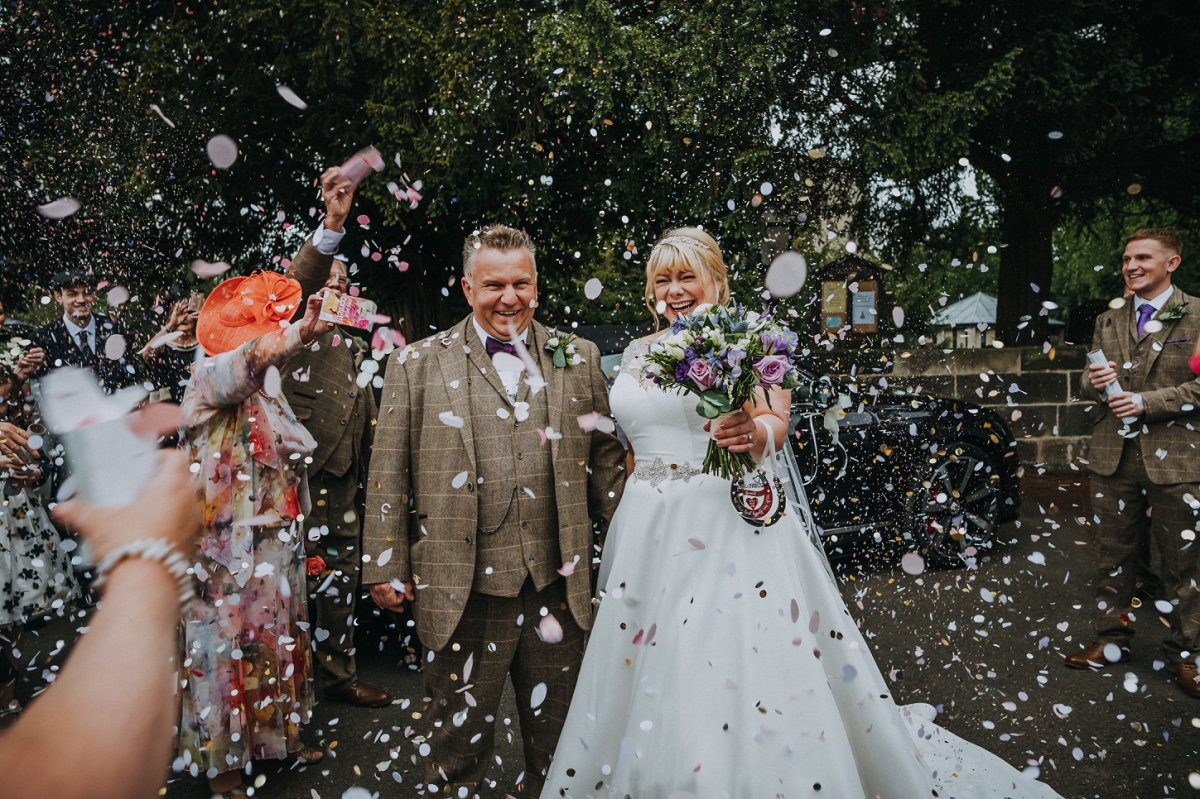 So this is the best bit now, we have teamed up with Shropshire Petals to offer you a 10% discount when you spend over £50. All you have to do is, order your confetti, and then when you are in the basket, you will see just underneath what you have ordered a box to enter your discount code, which is NEIL10. Happy shopping and certainly a happy confetti shot.